Blog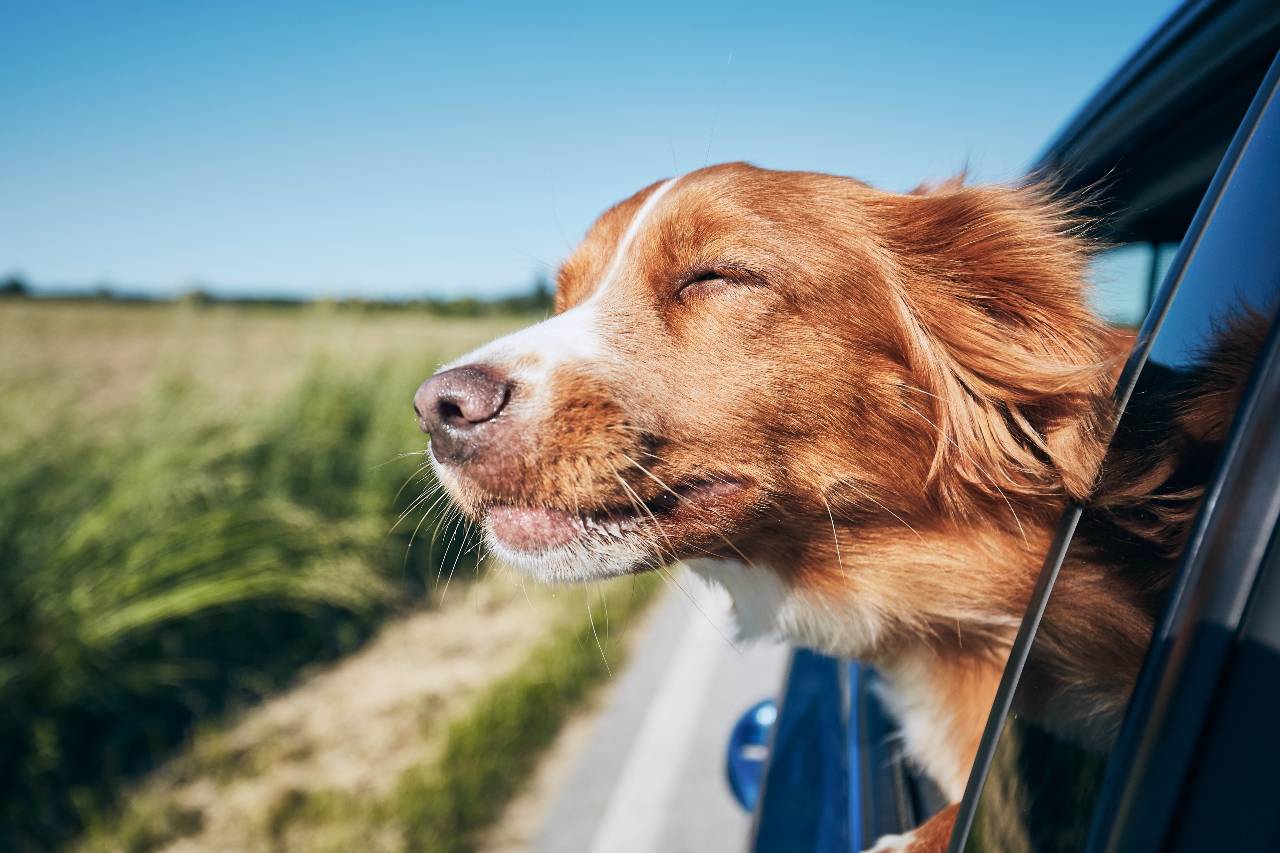 Travelling with Dogs: Tips for Stress-Free Adventures
Diane Anderson
Blog
Hits: 1189
Summer is officially here, and West Michigan is hitting the road! And when it's time to travel, your dog can be an excellent companion. Exploring new sights, enjoying outdoor adventures, and creating lasting memories with our furry friends is the ultimate summer joy. However, when you're planning on taking a trip, it's important to prepare for your adventures thoroughly to ensure a safe and stress-free journey for both you and your dog. Here are some valuable tips and advice for traveling with dogs that will let you embark on unforgettable adventures together.
Prioritize Safety:

Before hitting the road, prioritize your dog's safety. Visit the veterinarian to ensure your dog is healthy enough for the journey and ensure they are up to date on vaccinations and flea and tick prevention. Make sure your dog has a sturdy collar with an identification tag. Consider microchipping your dog if you have not done so already as an added precaution in the event they become separated from you during the trip.

Pack the Essentials:

Be sure to pack a travel bag specifically for your dog, with essentials such as food, treats, medications, water, bowls, a leash, waste bags, and their favorite toys or blankets. Include a first aid kit for any minor injuries or emergencies.

Plan for Regular Breaks:

A long car ride can be stressful for anyone! Dogs, like humans, need regular breaks to stretch their legs, relieve themselves, and stay comfortable during long journeys. Plan frequent stops along your route, allowing your dog to walk, exercise, and hydrate. Research pet-friendly rest areas or parks where they can safely explore and burn off energy.

Research Pet-Friendly Accommodations:

When booking accommodations, make sure they are pet-friendly. Also, confirm whether the place you're staying has any policies, additional fees, or restrictions that may apply to pets.

Explore Dog-Friendly Activities:

Remember, this is your dog's vacation, too! Research dog-friendly activities and attractions at your destination, such as hiking trails, parks, beaches, or dog-friendly outdoor dining. Keeping your dog's needs and interests in mind will make this a fun trip for them as well!

Practice Leash Etiquette:

While your dog enjoys the freedom of an underground fence back at home, when exploring new places, it's essential to always keep your dog on a leash, unless in designated off-leash areas, to ensure their safety and the safety of others around you. Be mindful of local regulations regarding dogs, such as leash laws and waste disposal rules.

Be Mindful of Temperature:

Avoid leaving your dog alone in a hot car and provide shade and fresh water during outdoor activities.

In cold weather

, protect your dog with appropriate clothing and limit exposure to extreme temperatures.
Traveling with your dog can be a wonderful adventure and a great way to strengthen the bond between you while creating lifelong memories. By prioritizing safety, preparing essential supplies, and planning for breaks, you'll set the whole family up for success!