Blog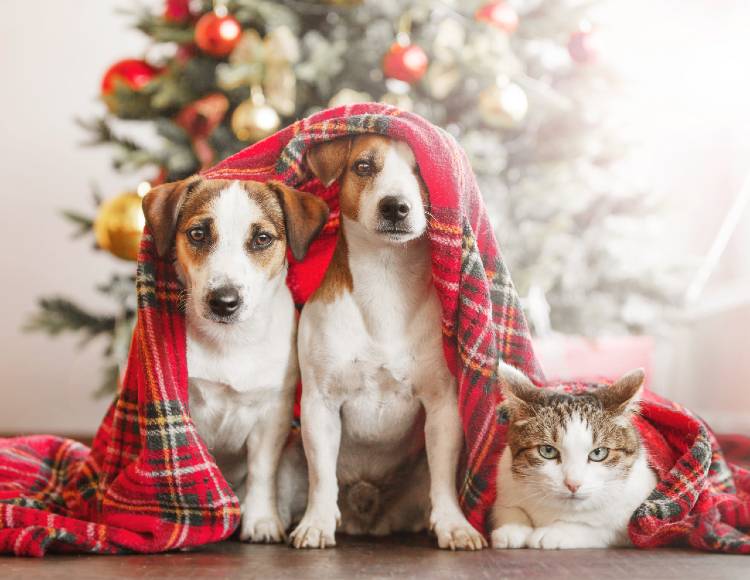 Keep the holidays cheerful with indoor pet containment systems
Diane Anderson
Blog
Hits: 181
As November nears and the air gets cooler, it's time to start planning for the holidays. The joyful season revolves around family, and that includes our pets. Amid all the special meals and gatherings that take place during these busy months, it's important to be able to keep pets safe and accounted for so they aren't tempted by all the extra food or frightened by the unfamiliar faces. One reliable—and relatively simple—way to keep your pets safe is by using an indoor pet containment system.

Many people are surprised to learn that the same pet containment systems that keep their dogs and cats from roaming away from the backyard can also be used safely inside the home! Our RoomWizard™ Indoor Transmitter is the perfect solution for confining pets within boundaries throughout the house. Not only is it designed to have the same gently corrective effect as our outdoor transmitter, it's fully compatible with it too!
Set-up is as simple as placing the transmitter in the area you would like to keep your pet from entering. Whether you use our custom wired or wireless system, the transmitter fits seamlessly into your household with its discreet design. Training your pet to respond to RoomWizard's gentle cues is also easy. Once your pet enters the Smart Zone™, or the area that's off limits to him, he'll hear an audible alert to remind him to stay out.
The RoomWizard provides countless solutions:
Need to keep your cat from hopping onto the kitchen counter or weaving around underfoot while you're preparing your Thanksgiving meal? Use the transmitter to create a wireless or discreetly wired boundary that reminds your cat the kitchen is off limits.
Want to keep your excitable dog from jumping all over guests at your party? The RoomWizard can keep him safely relegated to a quieter part of the house.
Does your cat try to climb to the top of your Christmas tree while your dog thinks the ornaments are fancy new chew toys? Slide the transmitter under the tree to keep them both away.
Don't let your beloved pets become a source of stress during an already stressful time of year—call us and ask about RoomWizard today so you can focus on making this the best holiday season yet!